"GOEX SD Card Floppy Emu"
Posted: 19 April, 2021
The GOEX is an SD Card based, internal floppy emulator for the Amiga (and maybe ST?). I'd ordered one several months ago, but between their popularity and brexit screwing up the borders it only arrived last week.
I installed it into my A600 over the weekend and I'm extremely pleased with the results. The board comes on a plastic caddy with screw holes that match those of the old internal drive, meaning it's a doddle to fit in place and screw down. My A600 has the Individual trapdoor RAM expansion, which uses a riser to screw in under one of the drives' holes, which conflicted slightly with the plastic bit used to secure the bottom of the GOEX, but by chipping away slightly at the plastic I was able to get a good fit.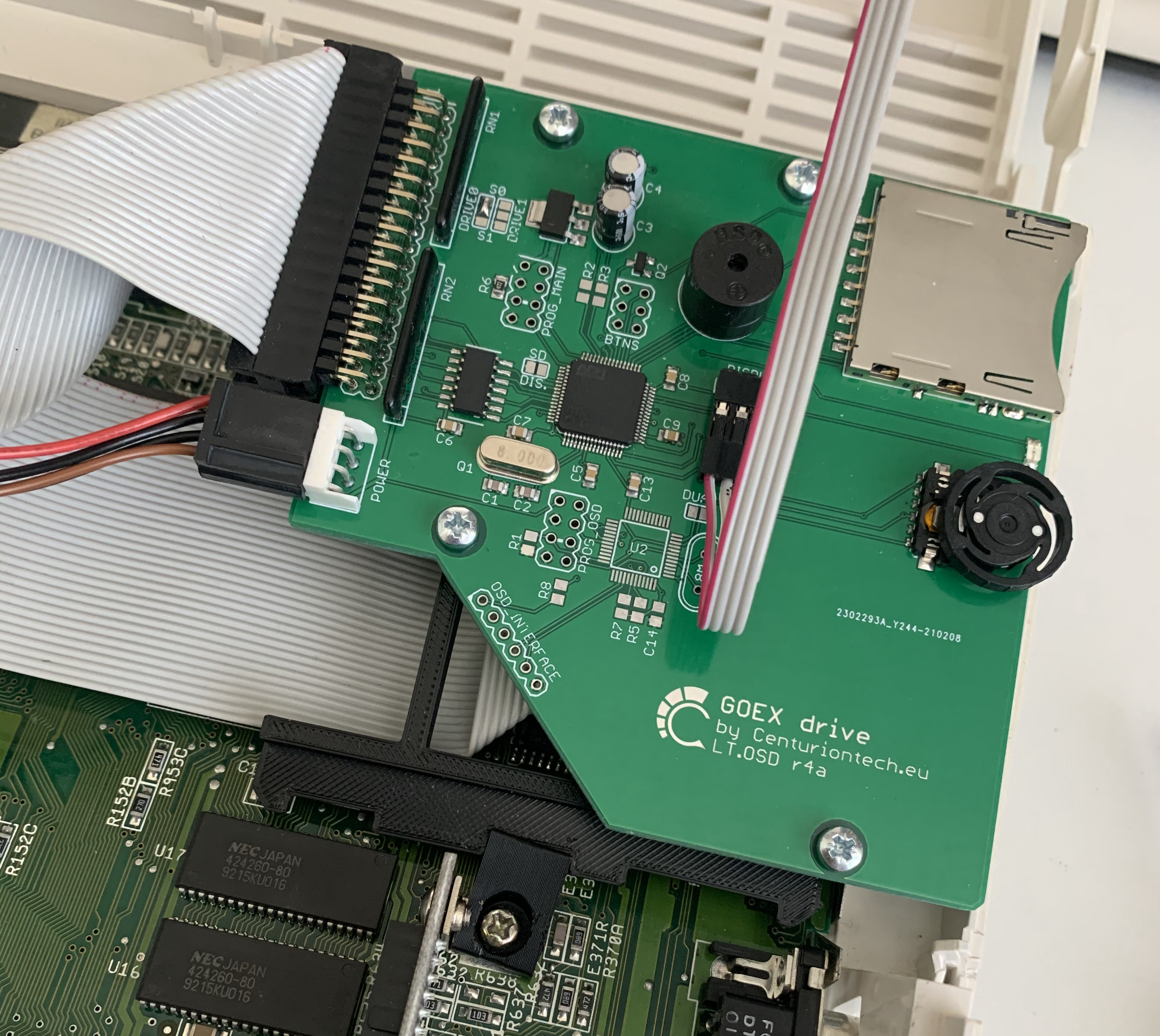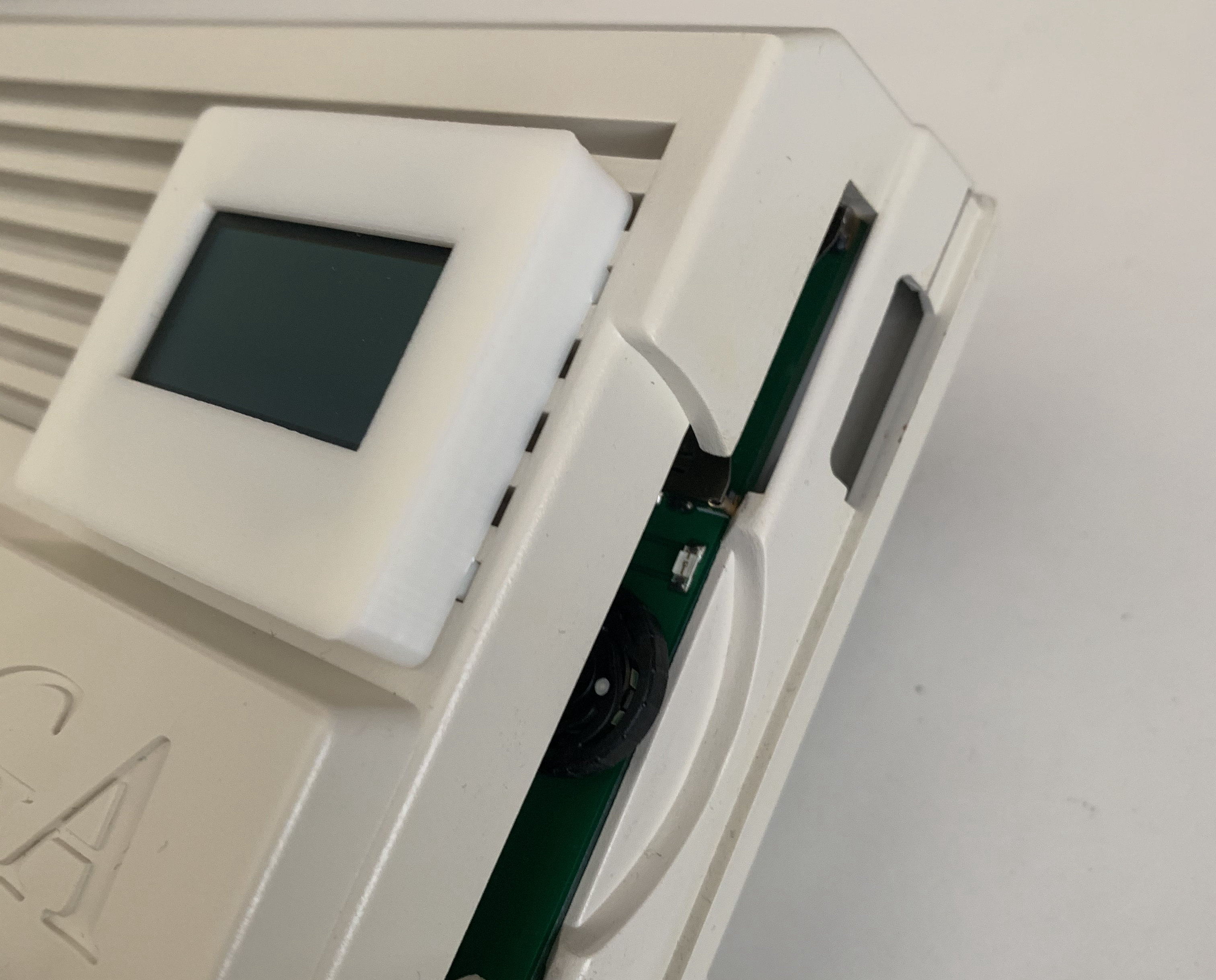 Operation is simple; load an SD Card with ADFs -- they can be organised in folders -- and pop the SD Card in. A small wheel (that pokes out of the drive bay slightly) allows selection of ADFs. A fast spin will jump quickly through a list, much like the old iPod wheels. Pressing the wheel in operates as a select/eject toggle, as well as confirming menu options.
As you can see, I opted for the small LCD display, which I believe is essential. This shows the currently selected ADF and any menu options that might be available.
Mine has a small speaker attached, which makes a little sound as the drive is accessed. It's not emulating an old floppy's audio, but it is reassuring to hear the drive in operation. You might find that annoying, though.
For my money this is an excellent little device, and I think I prefer having the small SD card in the drive than a larger USB stick poking out of the side of the machine. That said, if I didn't have an SD Card reader on my laptop my feelings might change...
While I was messing around, I tried the Trond Bluetooth audio adaptor on the A600 and it worked amazingly well. No lag. Great sound quality. I think I'm going to get one for each Amiga and have them permanently connected...