"Turbo Sprint"
Posted: 16 May, 2021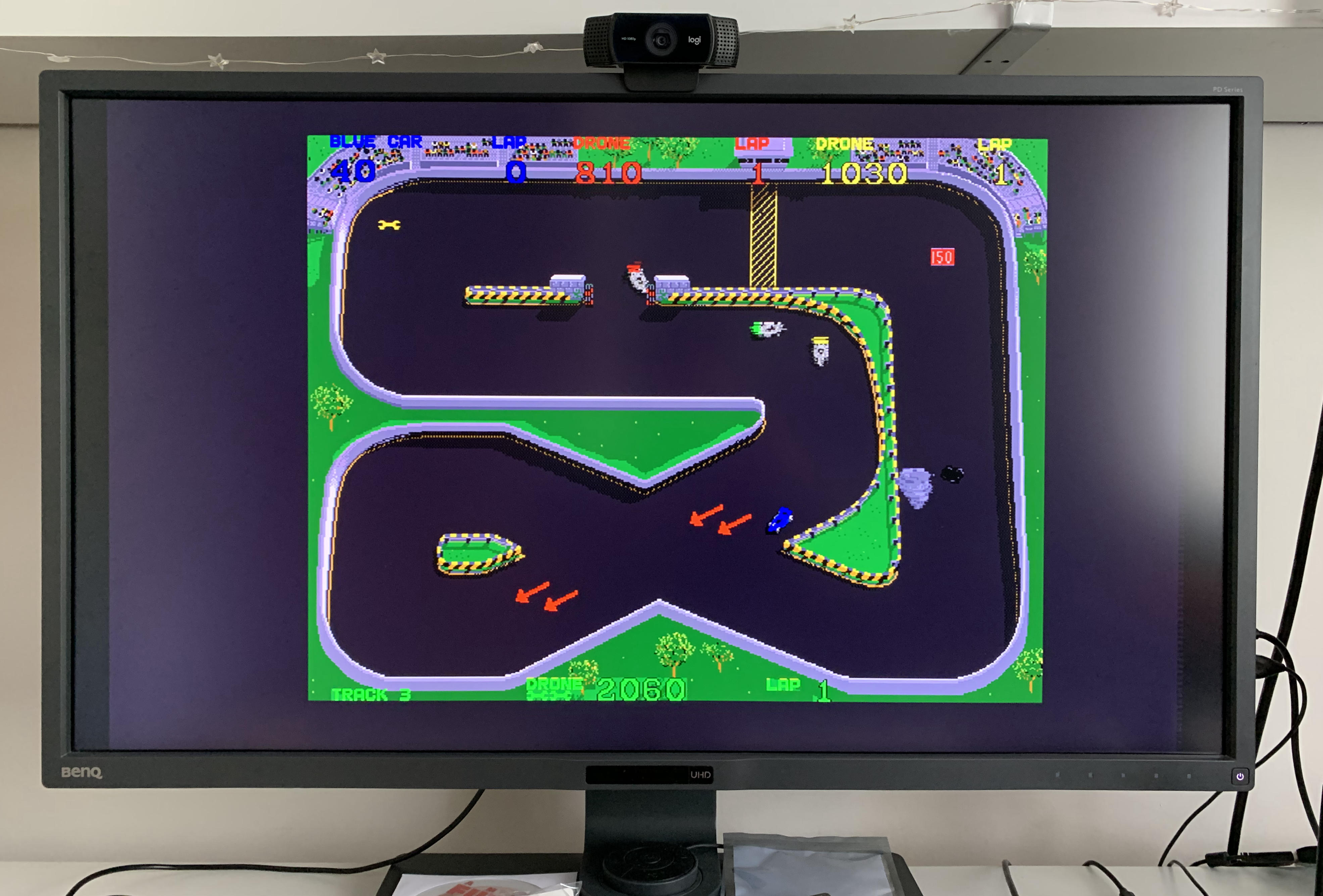 If, back in 1994, you told me that I'd buy more Amiga games in 2021 than I had for most of that '90s, I'd laugh in your face. Yet here we are; I've bought my second boxed Amiga game...
And it's a cracker! An arcade faithful port of Super Sprint, that uses the Amiga's PAL high-res interlaced screenmode to get as pixel accurate to the original as possible. It's AGA only -- probably because of this -- but worked on my 1200 without any issues. So, KS 3.1.4 and accelerator friendly.
I've not played the arcade in a long, long time, but this looks great, sounds great, supports multi-player, and seems to have everything I remember from the original, and there's still as much of a knack to steering those little bastard cars around as there's always been.
To be honest, at first and second glance it looks like it's emulated, I'm hard pressed to spot a difference, and the FPS is rock-solid. If you have any love for Super Sprint at all, I can safely say: this is the definitive version for home computers.
I love that people are crazy enough to do this stuff. It's an awesome technical feat, that's really playable.
You can grab a copy from Itch. Boxed pre-orders are also available: https://mcgeezer.itch.io/turbo-sprint