"MouSTer"
Posted: 26 April, 2021
I discovered the MouSTer on Mastodon; It's a USB HID to DB9 adaptor that allows the use of USB mice and joypads on 8 & 16 bit computers. At the time of writing you can still get them on ebay, so I ordered one to test out.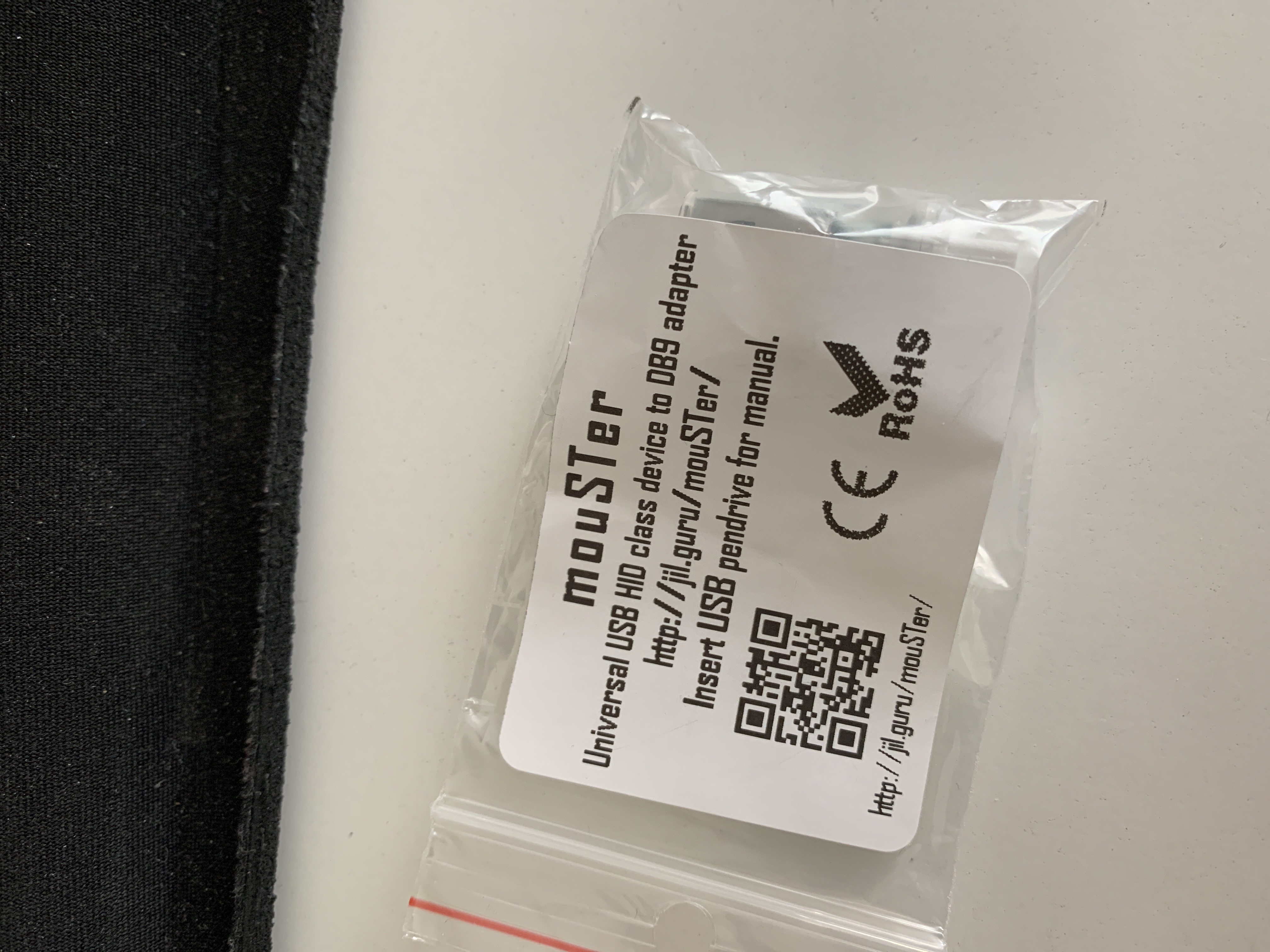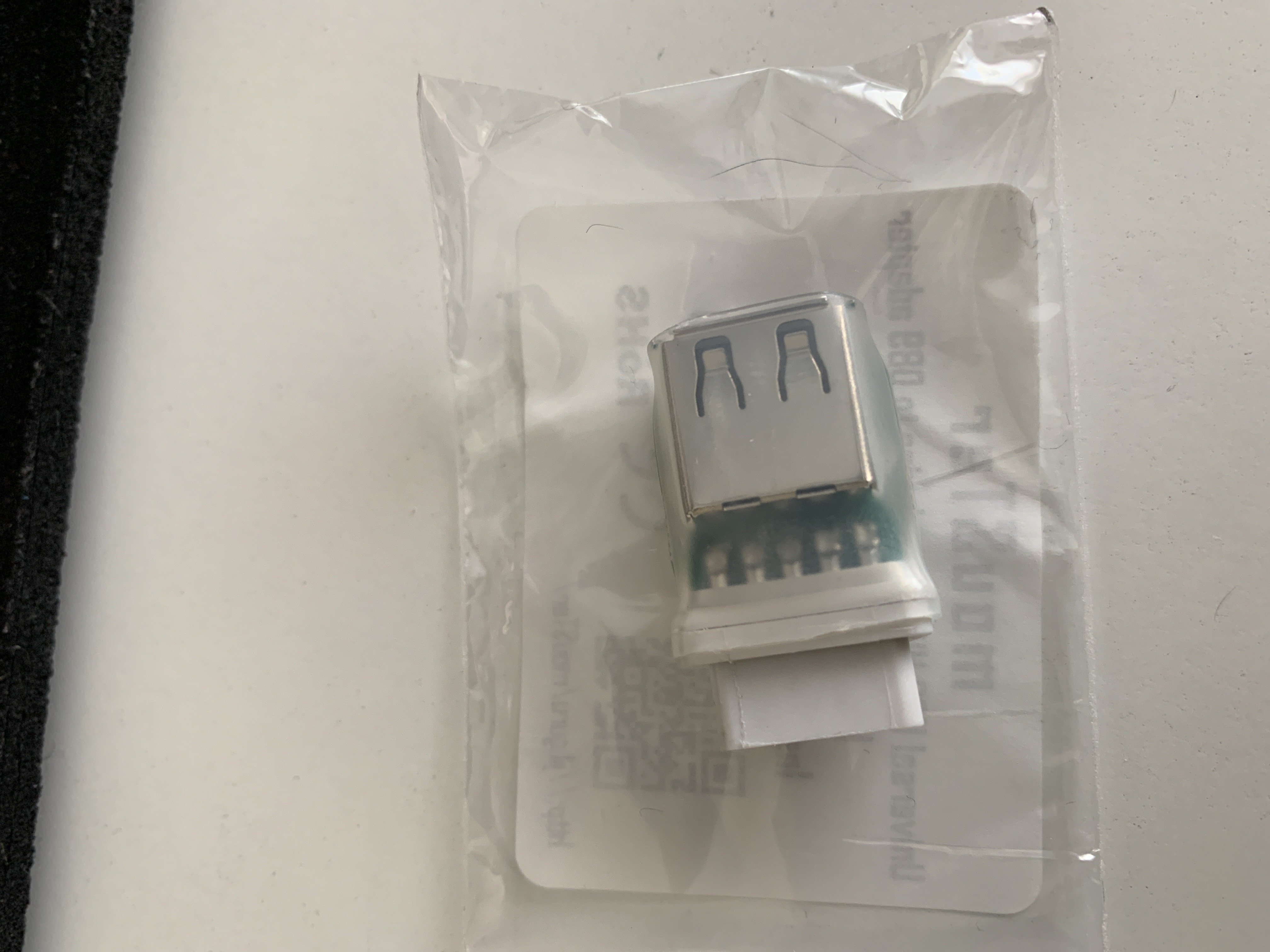 By default they're setup for an Atari ST, so to use it on my Amiga I had to do a little bit of configuration, but the process is simple:
Download the latest firmware from: http://jil.guru/mouSTer/
Grab a blank USB stick and create a directory called MOUSTER on it
Unzip the firmware and copy it into the MOUSTER directory on the USB Stick
Plug the MouSTer into the Amiga, and power the Amiga on
Insert the USB stick into the Amiga. The MouSTer will flash for a bit, but after five seconds it'll pulse out an R (.-.) in morse code.
Power cycle the Amiga
The MouSTer's firmware has been updated, but it's not yet been configured to work on the Amiga:
If you took the USB stick out of the MouSTer, reinsert it and power-cycle the Amiga again
Wait until the MouSTer flashes out the R and unplug the USB stick.
Inside the MouSTer directory, on the USB stick, is a INI file for the firmware version we've just flashed onto the device
Open this up, and change the default type over to Amiga (01).
Write the file and plug the USB stick back into the MouSTer, then power cycle the Amiga
The MouSTer will import the new INI file and flash out an R when it's ready to reboot.
From here it's good to go.
Every mouse I've tried has worked with zero issues, even a cheapo wireless one with it's own wireless adaptor. I've tried a couple of USB joypads (XBox) and they work perfectly, as well! It's really quite remarkable.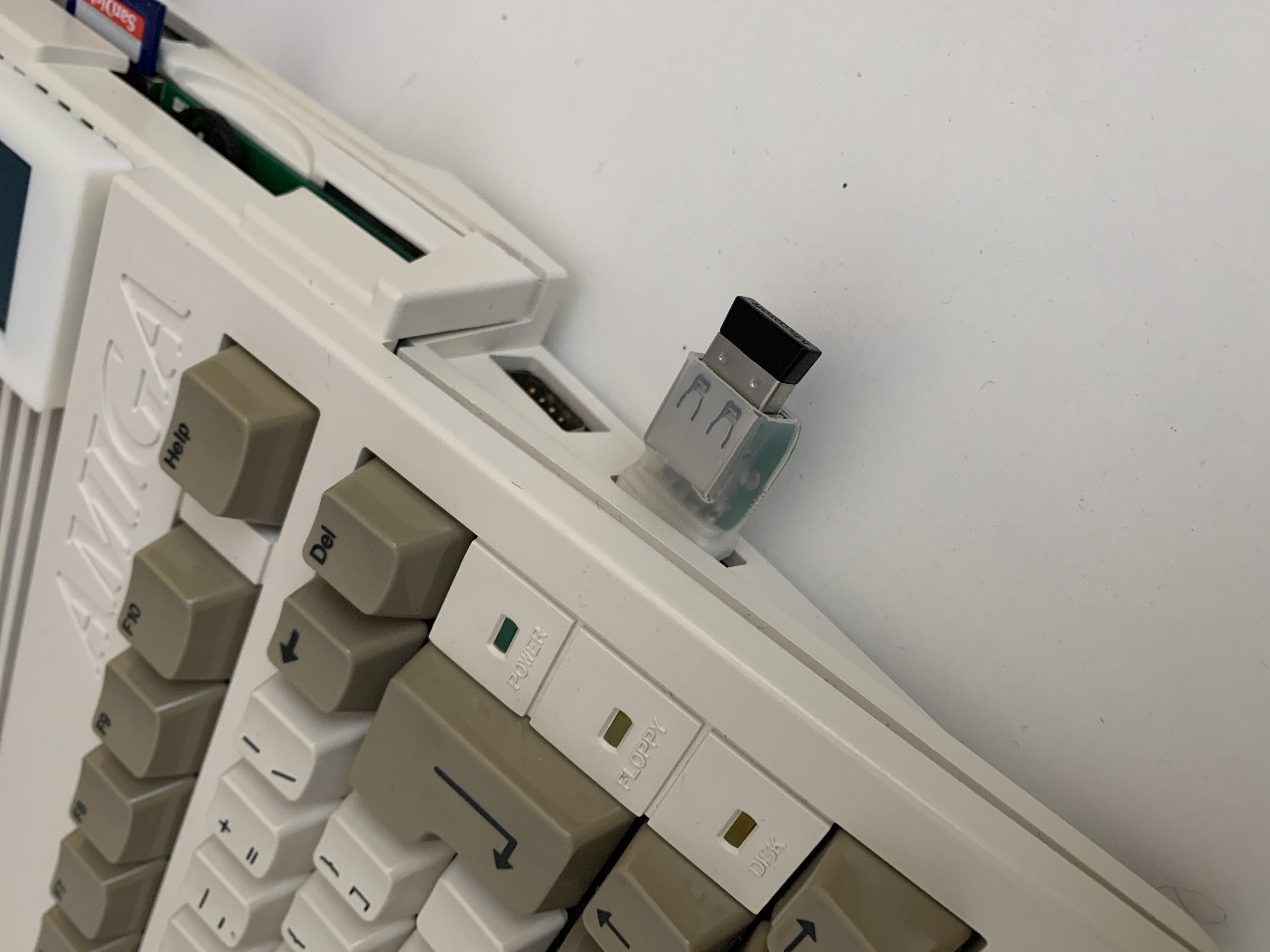 So I guess that's the end of the road for my old tank mouse. I salute you, old mouse chum, and your fluffy mouse ball...